The City Museum in St Louis is one of a kind.
The front has a variety of walkways, crawl spaces, and slides. On the roof there's a Ferris wheel and a school bus hanging precariously off the corner of the building.
Unfortunately it started raining right after I got here so I listened to the band for a bit,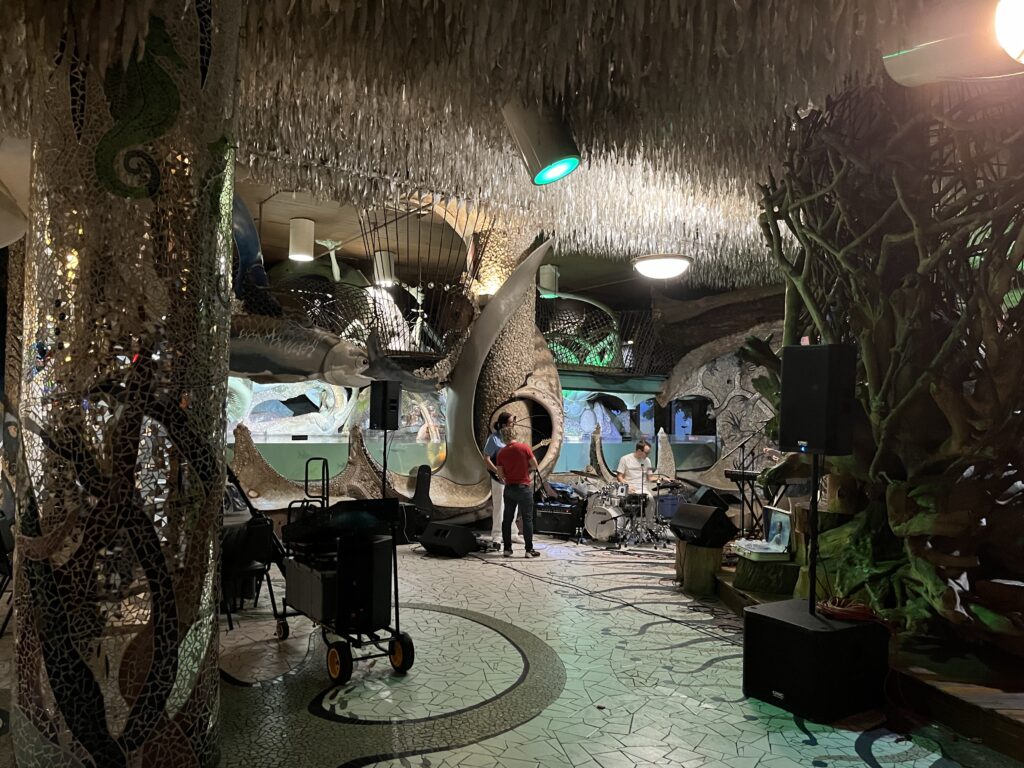 decided I was too old for the 3-story slide,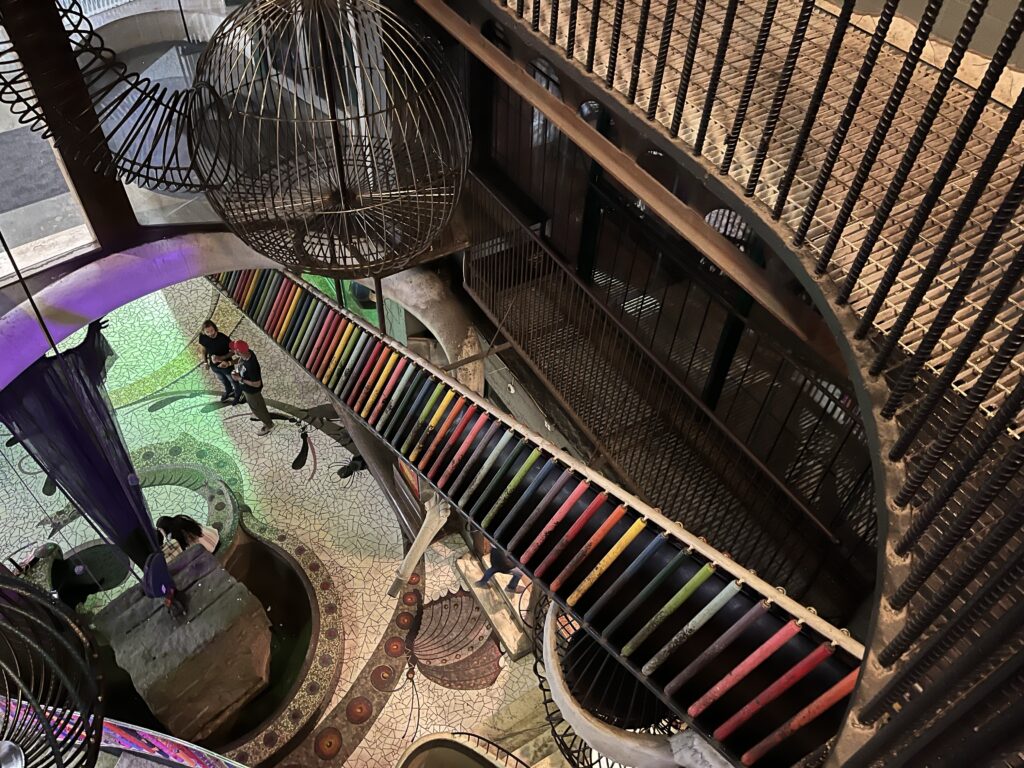 saw some interesting art,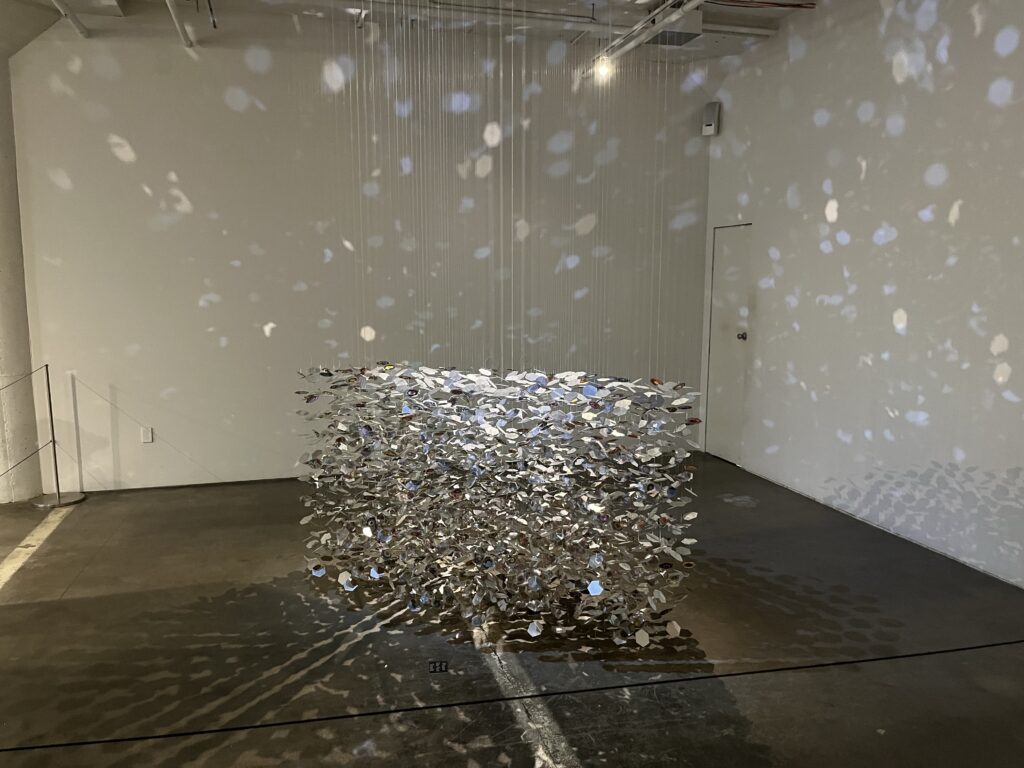 wandered around the rest of the inside, and headed back to the hotel.